About
Asamono (pronounced a-sa-mo-no) is a collection of functional and decorative ceramics handcrafted by Asami Hatanaka in her home studio in Los Angeles, California.  The brand name is a combination of her first name and "mono," Japanese word for "things." Wheel thrown and hand-built, asamono ceramics are intended for everyday use and made with that in mind. In between production, she spends time testing and mixing new glazes in her studio.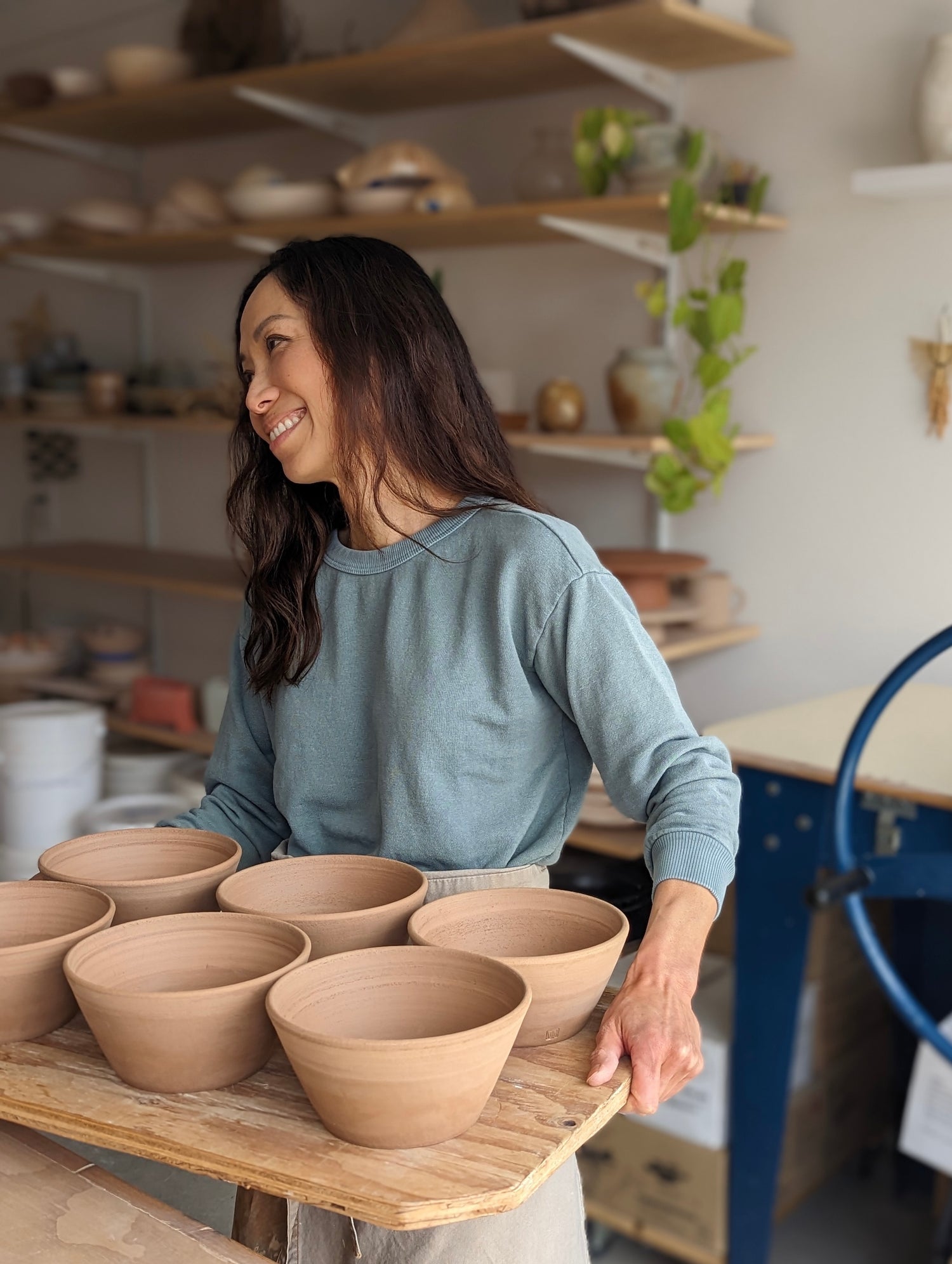 Asami was born and raised in Japan, a country with a long and rich history in ceramics. The traditions and techniques rooted in this history are the main inspirations for her work and the backbone of asamono.
Her style is a mix of traditional and modern, one of timeless simplicity and function. Through working with clay, she finds ways to express her heritage and bicultural background. She likes to embrace the natural beauty of the clay as well as glaze variations and imperfections inherent with the handmade nature of the craft. 
Prior to starting asamono, Asami owned and operated a community studio in the vibrant West Adams neighborhood in Los Angeles, where she taught classes and workshops for 4 years.